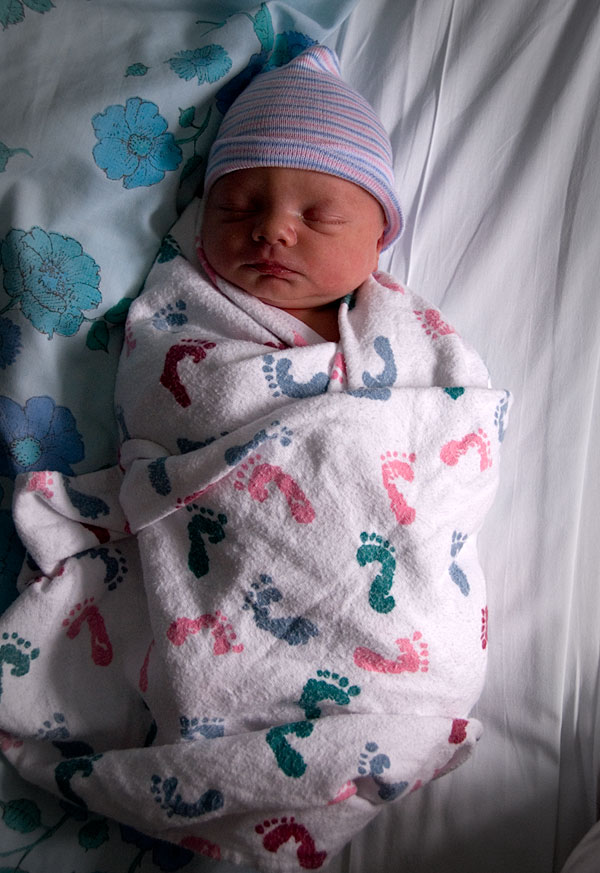 Faith's water broke at 7:30 yesterday morning and I drove home from work shortly after. Around 8:20 she started having regular contractions a couple minutes apart and lasting 20-30 seconds. Around 9 they tapered off a bit and she decided to take a shower. We already had a pre-natal appointment at 11:40 and figured we'd go to that as scheduled unless something changed.
Things changed.
While taking a long hot shower Faith's contractions returned, averaging around a minute and a half apart and lasting forty seconds. They also increased in strength such that she'd have to hold on to something and concentrate. I called the Dr.'s office and they thought she ought to come up as soon as she could. After a somewhat slow drive we arrived at the office around 10:40 and wheeled her in since the contractions were getting stronger and stronger. They checked her and the babies stats and her doctor, Dr. Glowa, checked and found that she was dilated between 6-7cm. She suggested it was time to head up to the hospital.
More wheeling and driving slow brought us to the hospital at about 11:45. They took her stats, got her setup, and Dr. Glowa rechecked the cervix to find it was dilated between 9 and 10 cm. Things were moving fast!
And then things slowed down a bit. When the last little bit of cervix wasn't dilating they had her stop pushing for a while. Around 3pm the pushing started again, along with a little corkscrew sensor being screwed into Zane's head for better heart-rate pickup. Somewhere around 4pm Faith decided to call the whole thing off. We all nodded sagely and then urged her to push harder.
Monday morning I had a root canal. Tuesday afternoon at 5:02pm Faith delivered baby Zane. I got off easy, no comparison what-so-ever…
As we approached five o'clock the head started peeking out during contractions. Zane was facing forward, which puts more pressure on Faith's Coccyx and typically causes back pain. In Faith's case it was extreme hip cramping, which we tried to help alleviate with pressure and finally she got a small localized shot to help it. Otherwise no epidermal or other pain meds, she bore through it like a trooper, only using a few four letter words.
At 5:02pm on May 15th, 2007 Zane Otto Halstead shot out of his mom (literally!) and landed a half a foot or so away in front of Dr. Glowa. A few quick sucks to remove mucus and he was put on Faith's chest for her to stroke while she caught her breath and went through the rest of the labor process and cleanup. They then probed, poked, weighed, and scored Zane: 6lbs 14oz, 21" long, and some other score of a "9" (ask Becky, she knows what it means).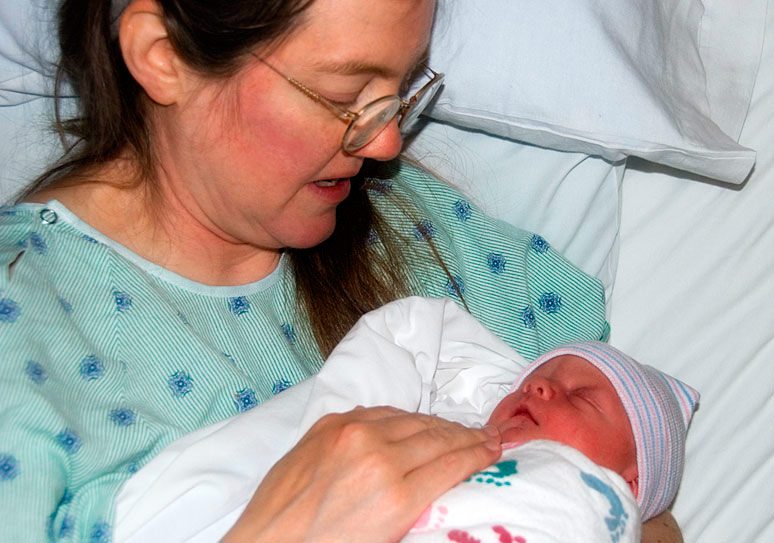 Mom and Baby (and Dad) are all doing fine. I've taken him on a couple of hikes around the birthing pavilion, singing him little songs while he watches the lights go by. Faith is eating well and in good spirits. Her and Zane are working on establishing his feeding technique.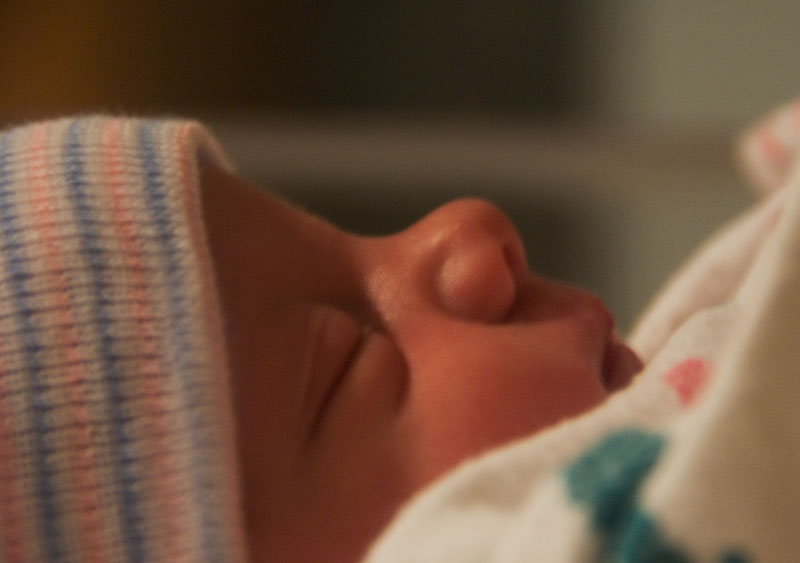 In the morning yesterday, before things got too hectic, I started working on a song for the occasion, sung to Arlo Guthrie's City of New Orleans:
Ridin' down the birth canal this mornin'
Uterine special, Tuesday mornin' train
Have to work on the rest in my spare time… ":^)