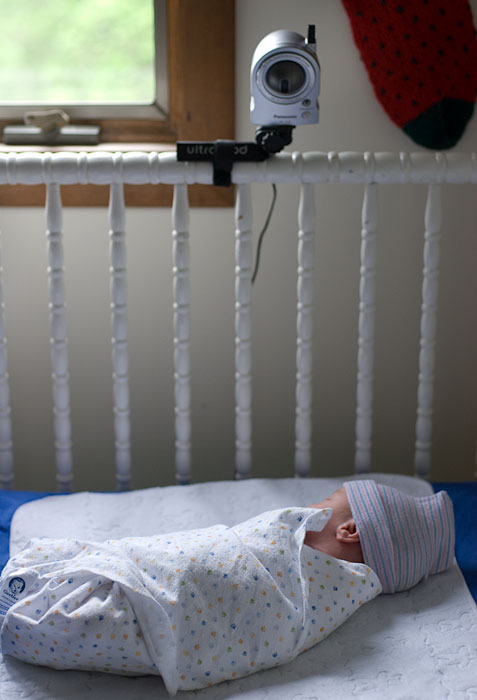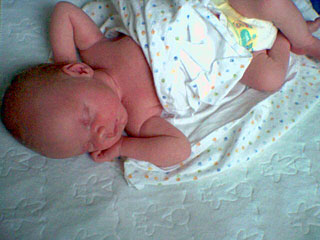 Faith's parents gave us a wireless network camera at the baby shower and now that we have high speed internet at the house I've set it up so family can peek in on Zane from time to time. Of course that's if Zane is in his crib at the time, which is usually a big IF since he sleeps in the co-sleeper at night and wanders around the house during the day (not under his own power mind you … not yet).
So to see him someone needs to get on AIM or send an email, then I run Zane over to the crib for his cameo. Zane, jolted out of whatever project he'd been working on, starts looking around and fussing, to let all of us know that this wasn't in his plan and we have mere seconds to restore order. I take him out of crib to counsel/feed/beg at which point said relative says "Hey, where's Zane?!"
For those relations who have Macs we fire up video iChat and use the laptop's built-in camera for a private showing without moving Zane to the "studio." The benefit of that is it also includes Total Zane Surround Sound™.
Faith is still feverish, but feeling better now that the doc has her on antibiotics. Zane went on a feeding binge yesterday and hasn't really, uh, you know, had an equal increase in output yet. Sometime today he's surely going to make up for lost output. Lucky me, I'm at work.